Powder Metallurgy
Functional additives for

powder Metallurgy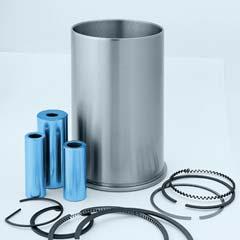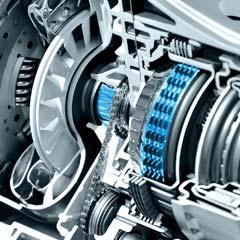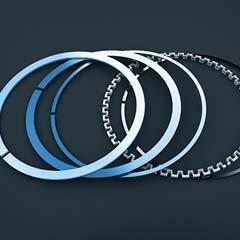 Our synthetic sulfides ensure that sintered parts are readily machinable and withstand maximum stress.
Dealing with maximum stress
The use of synergistic synthetic metal sulfide systems based on manganese, molybdenum, bismuth and tungsten sulfides promotes better machinability of sintered parts. This results in an increased tool life. For the first time, Tribotecc products can be used to enhance the tribological properties and thus the lifetime of sintered components.
Sintered parts - high durability
In powder metallurgy, metal powders and additives are mechanically compressed and subsequently sintered into highly stressed components. The functional additives by Tribotecc support the production of high-performance parts particularly used in vehicle engines.
High-performance due to metal sulfides
Tribotecc supplies a range of metal sulfides mainly based on manganese, molybdenum, bismuth and tungsten sulfides for the manufacturing of sintered parts. Even low concentrations of these functional additives lead to a better machinability and improve the tribological properties of the sintered powder matrix. As a consequence, high numbers of sintered parts can be produced in a cost-efficient way. They have complex geometries, withstand extreme stresses and are therefore eminently suitable for the use in automotive industry and other industries.
Metal Sulfides
Cr2S3
Chromium (III) sulfide
CuFeS2
Copper iron sulfide
FeS2
Iron disulfide (Pyrite)
MnS
Manganese (II) sulfide
OTHER PRODUCTS
Synergistic solid lubricant systems based on synthetic metal sulfides (SLS-, WEP-series)
Complex chlorides based on manganese
Tin metal powder
Antimony metal powder
BEST PERFORMERS
Tribotecc - MNS 2
Tribotecc - MBI 15
Tribotecc - MNC 21
Tribotecc - WS-series
Tribotecc - MNS LOX

Tribotecc
Powder Metallurgy
Improve machinability­
Enhance microstructure­
Superior tribological effects­
Reduce friction coefficient­
Reduce wear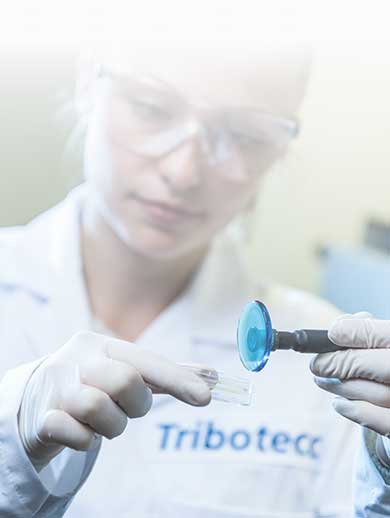 Get

Information

For more information please contact us to receive individual advice.