Friction
Metal Sulfides for
Friction Materials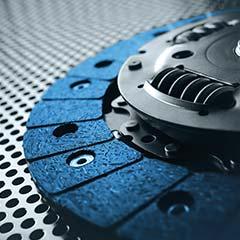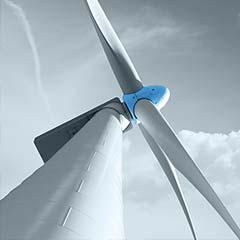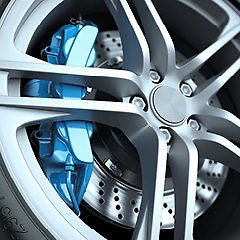 Tribotecc is the global market and technology leader in high performance metal sulfides and development partner of the friction industry. Stabilizing the friction coefficient at a high level, our products increase comfort at the same time and extend the durability of brake pads and brake discs.
Count on comfort and security
The unique solutions of Tribotecc are part of essential goods and contribute thus to the safety and comfort of people throughout the world. When it comes to chemical structure, polarity, lubricity and thermal behavior, the tribological properties of metal sulfide compounds are crucial to the functionality of friction pairing and extend the lifetime of components in motion. Metal sulfides by Tribotecc stand out by their chemical purity and long-time constant quality. Development partnerships with customers are the driving force for continuous improvements.
Skillfully meeting new challenges
In recent years, vehicle technology has experienced a trend towards heavier and faster vehicles. This poses new challenges to the reliability of brake pads and clutch facings. Not only should the braking effect be immediate and smooth, noise and vibrations should be kept to a minimum, together with a longer product lifetime. This is where the high-tech metal sulfides developed and produced by Tribotecc become essential. They are primarily used in original disc brake pads and drum brake linings (OEM) and original spare parts (OES).
In vehicles of all kinds, the quality of brake pads and clutch facings is crucial to safety, comfort and performance. For many years, innovation leader Tribotecc has been developing friction stabilizers and comfort additives used by the automotive industry in disc brake pads and drum brake linings.
Metal Sulfides
Cr2S3
Chromium (III) sulfide
CuFeS2
Copper iron sulfide
FeS2
Iron disulfide (Pyrite)
MnS
Manganese (II) sulfide
MoS2
Molybdenum disulfide
OTHER PRODUCTS
Fibratecc - series / Functional fibers
Tribotecc CAO - 10 / Copper and antimonyfree Friction stabilizer

Friction effects
Stabilize the friction coeffcient at a high level
Improve comfort (NVH)
Ensure high durability
Reduce pad and disc wear even at high temperatures
Prevent brake fading
Lower rim dust
Examples of pioneering Tribotecc innovations
Synthetic tin and multiphase sulfides offered as alternative additives to natural antimony trisulfide
Environmentally friendly synthetic products as alternative to molybdenum disulfide for increased braking comfort
New generation of tin sulfides based on synergistic materials as cost-effective alternative to tin sulfides
New synthetic additives for copper-free formulations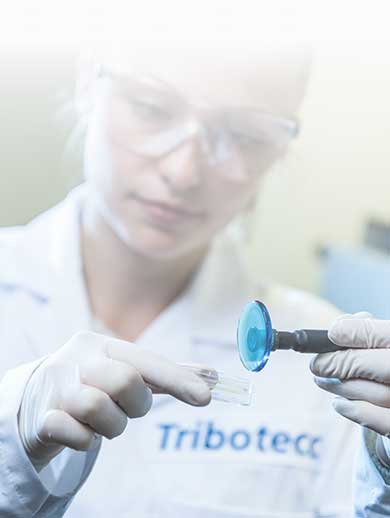 Get

Information

For more information please contact us to receive individual advice.